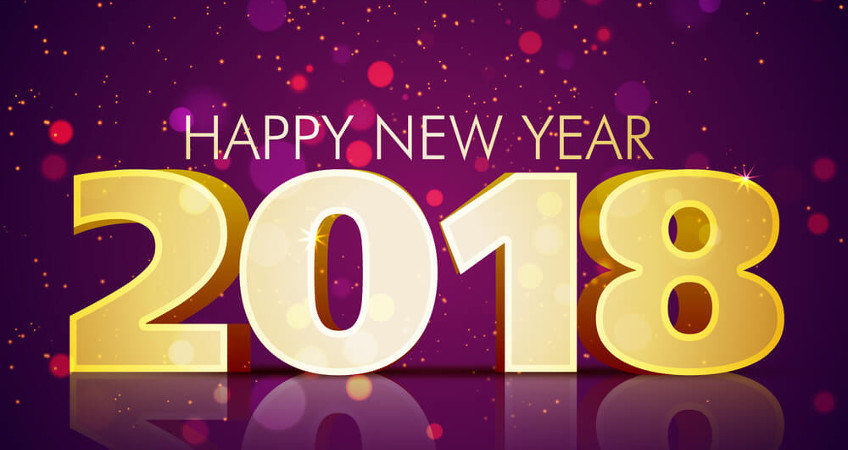 FROM THE DESK OF THE GLOBAL PRESIDENT OF IBIBIO PEOPLE'S UNION®
Ladies and Gentlemen,
Greetings and happy 2018 from the Global Executive, Advisory Council, Global Women Leader, Branch Presidents, State Coordinators and all the members of Ibibio People's Union®.
"The secret of change is to focus all your energy, not on fighting the old, but on building the new" – Socrates...
In my 2016 address, I concluded with the following remarks. 'IPU is full of life, enthusiasm, resoluteness, discipline, and determination. The Union is unfettered, marching forward, and no flurry of belligerent blackmail can thwart nor derail the bravery and intrepid vision of all its committed members.' I was making a valid statement with conviction because of the quality of a trusted handful of leaders IPU is blessed with to work alongside with me but without qualms. These men and women have proven timelessly that they have the power and disposition to sacrifice selflessly for Ibibio. I am eternally grateful to the leadership of IPU. The success of IPU has put nay sayers and mischief makers to shame, and that is why you will continue to see once in a while redundant Ibibio with a one-track mind go on Internet bellowing ad hominem at IPU to seek attention they will never get.
The 2017 IPU Congress in Akwa Ibom
The 2017 Global Congress in Ibom Hall Uyo, Akwa Ibom State registered the best outing for IPU with His Excellency Ikpafak Governor Udom Emmanuel as the Special Guest of Honor. We thank His Excellency for honoring the Union's invitation and in sharing in such a memorable event. Akwa Ibom people continue to call in after the global congress and thank Ibibio People's Union® for their atavistic emotion of patriotism and ingrained interest in bringing a new mindset to Ibibio. After the congress, 9 new branches of the Union were inaugurated in Abia State, Eket, Etinan, Ikono, Ini, Itu, Nsit Ubium, Nsit Atai and far away Ghana. Also, at the Business Meeting of the 2017 Global Congress, IPU ratified her amended constitution to embody the new innovative and classical Ibibio global organization the Union has now become.
Reigner's Church Collapse
When the Reigner's church building collapsed in December 2016, IPU mobilized her members in Akwa Ibom State who immediately visited and commiserated with the victims in different hospitals while the global executive started raising funds in the United States straightaway for the victims. A total of N2,000,000 (two-million-naira equivalent) was raised both from GoFundMe and from individuals who preferred to mail in their donations. At the 2017 Global Congress in Uyo, Akwa Ibom State, the Union gave N100,000 (one hundred thousand naira) to each of the victims who had serious injuries during the church building collapse to help in their medical treatment or other expenses as they may choose.
Acquisition of Land in Akwa Ibom
In 2017, Ibibio People's Union® acquired four plots of land in Uyo (Commercial) Capital City, Akwa Ibom State for the building of the Union's Secretariat and other structures as may be determined by the Building and Maintenance (B&M) Committee that was recently inaugurated. The B&M committee comprises of Ikpafak Martha UdoInyang as Chairperson, Ikpafak Engr. NsikanAbasi Ibanga as Vice Chairman, Ikpafak Barrister Ime Bassey (2017 Global Congress Chairman) as Secretary, Ikpafak Arc. Ifiok Mfon as a member, Ikpafak Barrister Laura Akpan as a member. All these dedicated members of the B&M Committee are specialists and experts in their chosen field of endeavors. Ikpafak Edet Udofia (IPU Global President) and Ikpafak N. Hudson Ibanga (IPU Global Treasurer) are non-voting members and will serve in the monitoring of the project.
Incorporation in Canada
In 2017, Ibibio People's Union® was Incorporated and registered as a non-for-profit organization with the Canadian Federal Government. The Union also received a tax exemption status. The 2018 Global Summit and Launching of Toronto, Canada Branch of the Union is April 27-29. All are invited to the event in Toronto, Ontario - Canada. Also in October 2017, IPU launched the first branch of the Union in Koforidua, Ghana, and Ikpafak Mkpoisongo Ikan Abasi John Edet is the Coordinator. With the launching of Toronto Branch of the Union, there are currently 24 Branches of Ibibio People's Union® worldwide.
Skill Acquisition Program
Ten women sponsored by IPU and who started Skill Acquisition Program in Fashion Design and Sewing in 2017 will graduate in 2018, and the Union will equip them for self-sustenance. IPU continues to monitor their progress on a regular basis, and in 2017, members of the Global Executive from the United States visited with these trainees in Calabar, Cross River State twice, had dinner with them and provided them with words of encouragement and other needs to help them stay focused.
The IPU 2018 Global Congress
The IPU 2018 Global Congress will be held in Cincinnati Ohio, the USA in August and information concerning the August event will follow soon. Ibibio People's Union® looks forward to the commencement of the building and construction project of its Secretariat in Uyo, Akwa Ibom State – the motherland, beginning 2018. The Union continues to stand tall and in the bolstering words of John the Revelator, "Behold I have set before you an open door, which no one is able to shut." - Revelation 3:8. The Union's best days are just dawning.
May God bless the Union
May God bless Ibibio
May God bless Akwa Ibom State
May God bless the Federal Republic of Nigeria
Ikpafak Edet Udofia – IPU/IPPU Global President